Many people enjoy Converse sneakers because they're versatile, stylish, and comfortable. But can you run in them?
You can run in Converse shoes, but they are a bad choice for running because they don't offer enough arch support, air-flow, heel drop, or cushion. Running in shoes that lack these features can cause lasting foot problems and significant discomfort. You should not run more than a mile in Converse unless you wear the Run Star Motion style.
Keep reading to learn everything you need about running in Converse sneakers including the overall design, safety, and functionality of these shoes, and why they are inappropriate for runners. 
Is it okay to run in Converse Sneakers?
Converse Sneakers are a versatile shoe option for many types of daily situations. However, these sneakers do not make good running shoes.
Lower body injuries are common for runners who use shoes with flat arches like Converse sneakers. These injuries are so common in this situation because having an arch in your shoes makes it easier to avoid tripping or rolling your ankle. 
When a runner is injured, it typically involves the lower body. For instance, 50% of lower body injuries for runners happen to the knees, 39.3% to the foot, and 38.1% to the upper leg. 
With that said, if you wear Converse Sneakers and need to sprint for any reason, don't worry too much about it. Running short distances won't affect your ankles as long as you are conscious of how your feet land during exercise. 
Most Converse styles are great for some exercise situations but not running. However, Converse has recently released the Run Star Motion CX Platform that offers arch support for running. 
Are Converse Sneakers considered running shoes?
Most Converse styles are designed for fashion and comfort. For example, when people think about Converse, they are usually thinking of the All Star style. These are also called Chuck Taylors (or Chucks for short).
The Converse All Star design has remained largely unchanged over the last one hundred years and was originally developed as a basketball shoe. Compared to today's shoe technology, it is not a particularly good basketball shoe, nor is it good for running due to its comparative lack of support, cushioning, heel drop, or breathability.
There are a few sneakers produced by Converse that are made for activities like hiking, running, or long walks. Some Converse sneakers are running shoes, but the majority you'll see in the store are for fashion and comfort. 
Running shoes need specific design features if you want to have a  safe workout session. Otherwise, you could cause severe damage to your ankles when you don't use shoes that give you support. 
Ergonomics and design
A great running shoe has design features that assist you during your run. A few examples of ergonomics and design features you should seek to include are the following:
Ankle support
Arch support
Flexibility
Airflow
Absorbancy
Traction
Converse Sneakers are missing quite a few of these necessary design qualities. For example, Converse Sneakers are not breathable, flexible, or absorbent and don't have great traction or arch support. 
That means not only will running in Converse put a lot of tension on your feet and ankles, but you will also be uncomfortable throughout the workout. During cardio workouts like running, you're going to work up a sweat, and you need breathable shoes to feel comfortable. 
Safety
Whether you're running outside or inside, you need traction on the bottom of your shoes to avoid slipping. It is easy to slip during your run and become injured without good traction. 
The tread on the bottom of Converse Sneakers is not the worst option, but it doesn't hold up during running or in outdoor weather conditions. Running shoes also minimize injuries by providing great support, traction, and flexibility, but Converse Sneakers don't supply these safety features. 
Running shoes typically have a more protruding tread to help avoid slips and falls. Converse Sneakers have a flat tread design that works great for walking but not for running.
Cushion
Many people believe that more cushion in running shoes will reduce the stress of running impact. However, you must find the right balance between too much and too little cushion, or you could worsen your impact.
Most Converse styles, including the Chuck Taylor, do not have enough cushion to reduce running impact. However, the Converse Run Star styles have a good amount of cushion for running. 
Too much cushioning in your running shoes can stiffen your legs and impair your movement. Alternatively, a lack of cushion in your running shoes can cause lasting damage to the arch of your foot. 
Heel drop
When looking for a good running shoe, you'll want at least a 10mm heel drop because most runners land heel-first. Although, if you land on the middle or toes of your foot first, you'll want less than a 6 mm heel drop for your running shoes. 
Most Converse Sneakers have a 0 mm heel drop, making them a poor option for runners. 
Having running shoes with the right heel drop is ideal for minimizing the strain you put on your feet while you run. 
Materials
Runners benefit the most from breathable, flexible, and sweat-wicking shoes. In addition, most running shoes are made from nylon because this material does a great job serving those purposes. 
Converse are usually made from rubber and cotton. These materials will trap your sweat and make you uncomfortable while you run. 
Common fabrics for modern running shoes include the following:
Nylon
Polyester
Spandex
Polypropylene
Durability
Durability is an important factor to consider when purchasing running shoes. Your running shoes will endure a lot, and you need shoes that can accommodate that. 
Converse Sneakers are durable shoes that are crafted from strong materials. These shoes are great for walking and performing daily errands because of their durability. 
Despite their durability, all other factors make these shoes a poor choice for running. However, they will not fall apart easily during your workout. 
What kind of activities do Converse sneakers handle best?
While Chucks are not good for most athletic pursuits, they are a staple in many closets. What activities suit these comfortable sneakers best?
Converse sneakers are an excellent option for people looking for stylish shoes to wear throughout the day. While these shoes don't work well for running, they will go with most outfits and can withstand any errands you need to complete. 
These shoes are also a great choice if you're taking a casual walk around the neighborhood. However, if you're on your feet all day and wear Converse sneakers, your feet and legs may hurt at the end of the day. 
About the Author
Latest Posts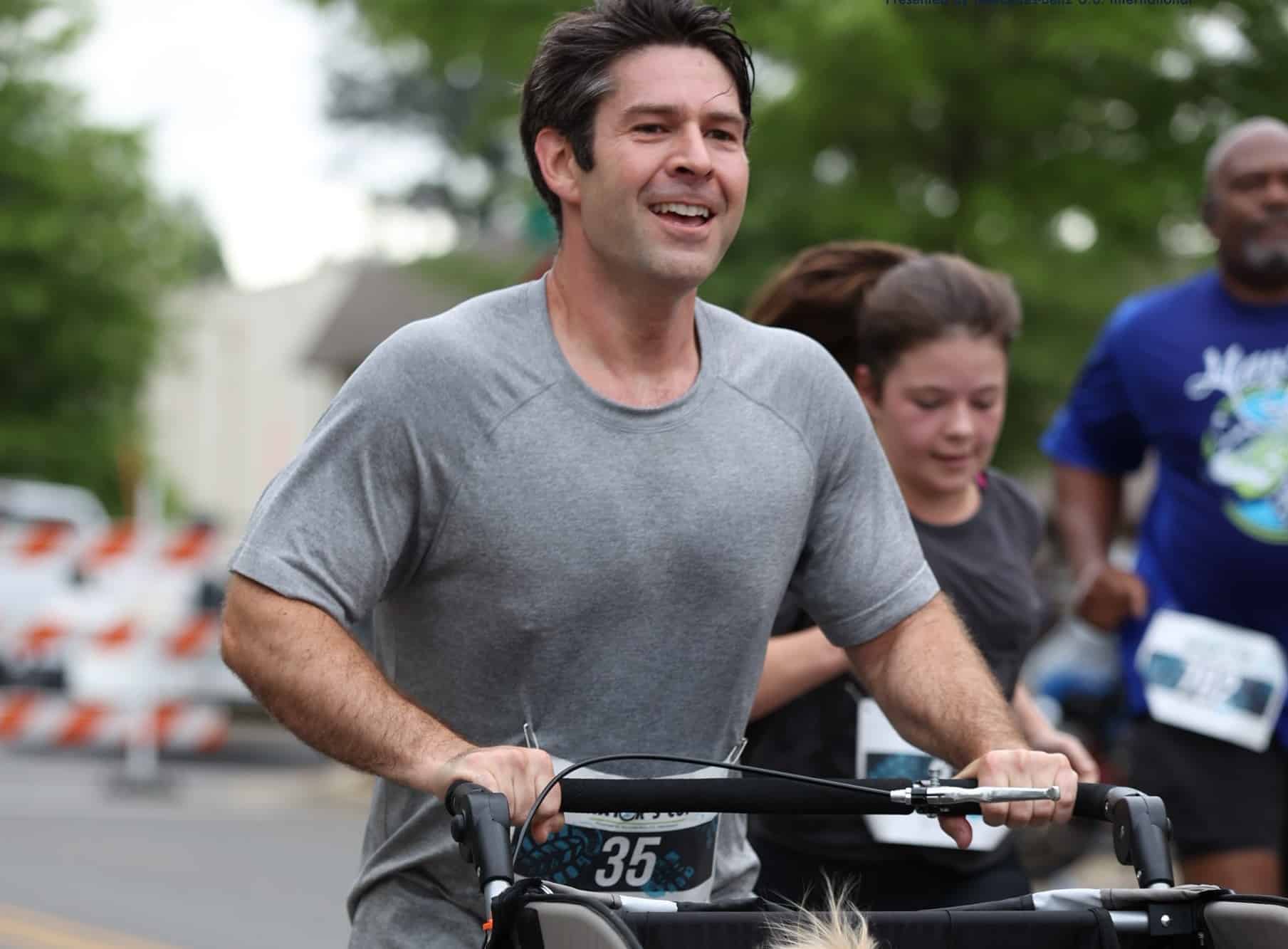 Joshua Bartlett is a professional amateur when it comes to running – basically, he takes his mediocre running ability very seriously.
As the Editor-in-Chief at Saltmarsh Running, it is his job to make sure that readers get only highly-researched and comprehensive questions to all of their running questions.